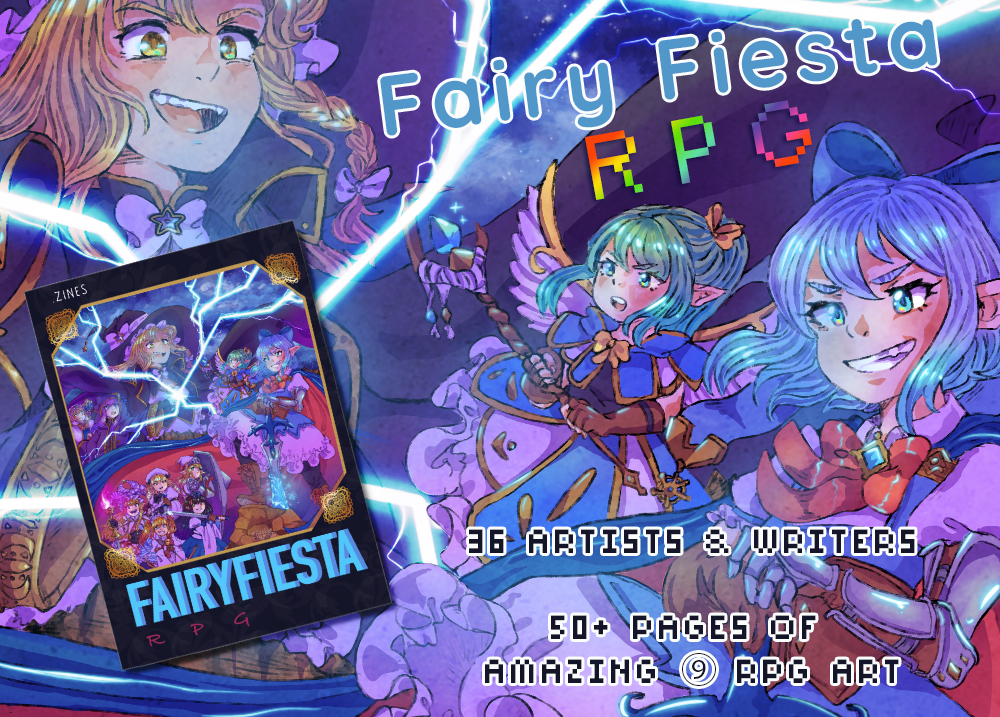 Fairy Fiesta - RPG!
A downloadable Fairy Fiesta RPG

FAIRY FIESTA - RPG! RELEASE!!!
This zine is a digital art book featuring 36 artists and writers from all over the world drawing/writing about the str⑨ngest fairy in Gensokyo in RPG settings.
50+ pages of beautiful Touhou art.
The zine is available for free! The only thing we ask is to share our Tumblr, Twitter & Instagram release posts and follow our contributors ♥
---
---
Follow us to stay update on upcoming projects!

▪ dotzines on Tumblr
▪ dotzines on Twitter
▪ dotzines on Instagram

Download
Download
Fairy Fiesta RPG - Touhou Project fanzine.pdf
56 MB