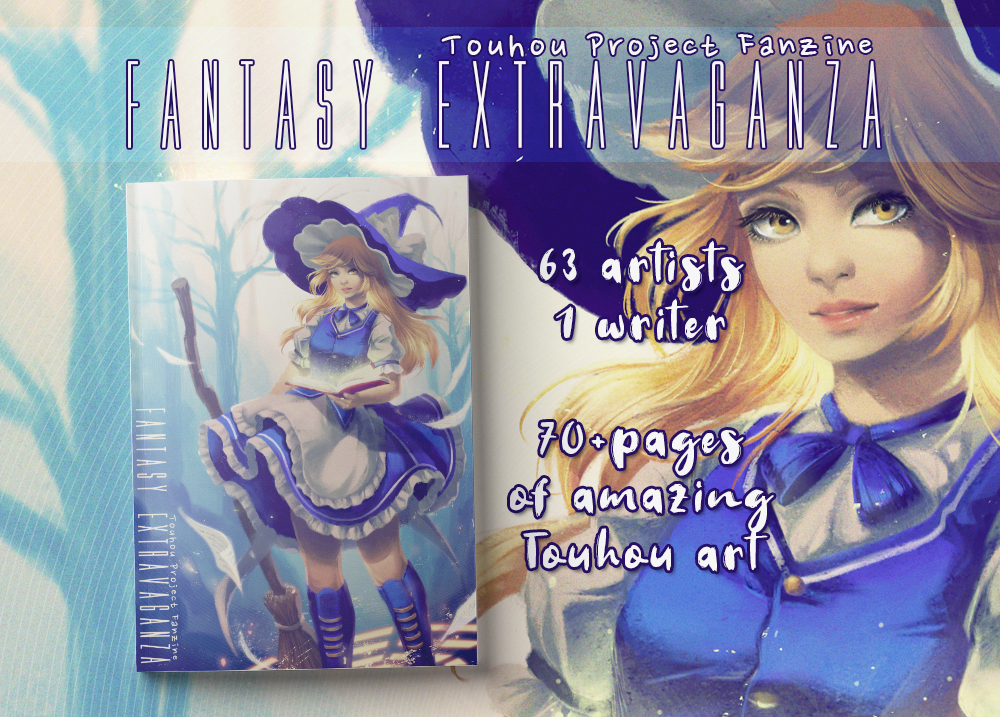 Fantasy Extravaganza
A downloadable Fantasy Extravaganza
FANTASY EXTRAVAGANZA RELEASE!!!
(original release date 10/03/2019)
This Touhou Project fanzine is a digital art book featuring 63 artists and a writer drawing/writing about Gensokyo life. 70+ pages of beautiful Touhou girls art.
The zine is available for free!
The only thing we ask is to share our Tumblr & Twitter posts ♥
(Follow our artists too ;3)
For better view please make sure to set your PDF viewer to double page spread with the cover page separate. (To do this in Adobe, for example, select View > Page Display > Two Page View + Show Cover Page in Two Page View)

---
---
Follow us to stay update on upcoming projects!

▪ dotzines on Tumblr
▪ dotzines on Twitter
▪ dotzines on Instagram